Weddings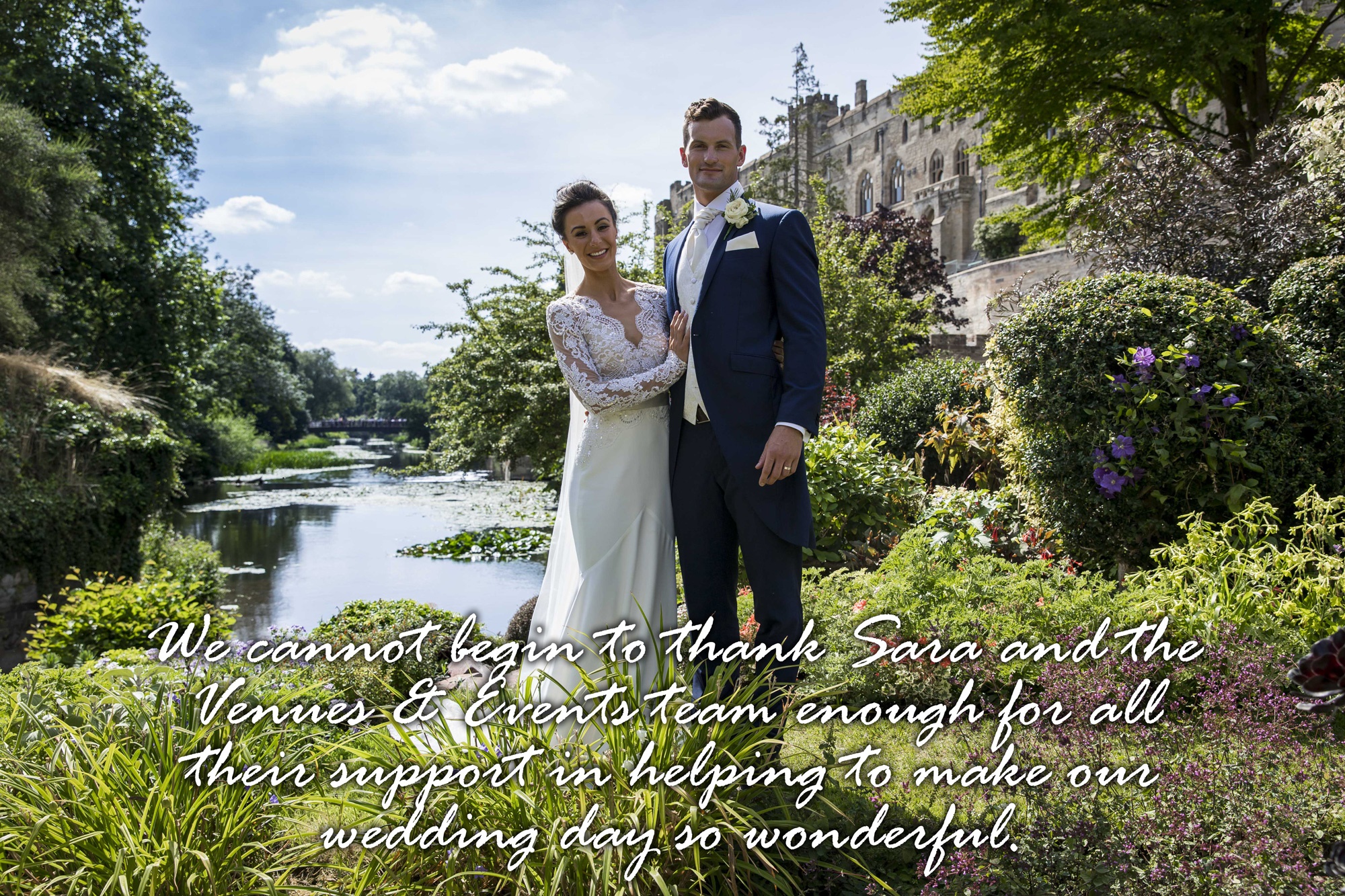 Your wedding is one of the most important events of your life and it is vital that you choose a wedding venue with which you are comfortable and you know will look after you along the way. It is important to be aware that your wedding is personal to you and there is no set way it should run; it is what YOU want.
Excellent location
Beautiful grounds and buildings; the River Avon is just across the road for those romantic pictures
Venues to cater for up to 300 guests
On-site free parking
Not your average school catering – exceptional standards of food
Bespoke packages for your needs
Under useful links are various pages to help you with planning the special day, including giving you more of an insight into how your special day may unfold here at Warwick School. The event menus are purely included as a guide; if you require a bespoke menu, not a problem, we will quote you for your own requirements.
So, if you want your wedding day looked after by people who care, just give the team a ring to organise an informal site visit and to discuss one of the biggest days in your life.