Food
From wedding receptions in the Halse Pavilion, dinner dances in Warwick Hall through to private lunches in the Pyne Room, Warwick School offers a variety of venues for you to enjoy the delights of our catering team. Working with fresh local ingredients, our team of highly-trained chefs take great pride in creating both traditional and contemporary home cooked dishes to suit all tastes.
It is important the catering is right for your event, so we will always sit down with you to discuss what is right for your guests. We have a variety of menu examples, but these are produced purely as a guide and can be swapped and changed to suit your event.
Unfortunately in today's world many people suffer from food intolerances or allergies and sometimes suffer when correct arrangements are not made. Here at Warwick School, every guest is important to us and special arrangements are always made for those who require a different menu.
Our team have a passion for food and hospitality and have experience in Hotels, restaurants, conference centres, officers mess and have even cooked for royalty.
We receive many compliments from our customers and the following is a sample of a few recent ones:-
2 Birthday parties – "I wanted to send a note to say a huge thank you for a superb day on Sunday! It was really so very enjoyable and beautifully managed by yourself and your team. What a fantastic venue, food, service and location! I had so many compliments on the food, the room, the glorious views from the balcony, as if it was all my own doing" and second "Thanks a lot we did have a great time, All our guests loved the venue and food"
Followers of Rupert Bear - "just a note of thanks with respect to the Followers of Rupert weekend (26-27 August). A good time was had by all despite the building work and the food was exceptional for both evening meals (Friday and Saturday)."
Medical Ball – the organiser received lots of comments via e-mail and text - "We both loved the band, venue and the food was lovely" "Thanks for a fantastic night - we had a great time. Wonderful venue, food, band and company." "A fantastic venue, great food and great band. Brilliant!!!" "A great venue, fab food, fantastic band"
Please contact the Venues & Events team on 01926 735410 to discuss your requirements.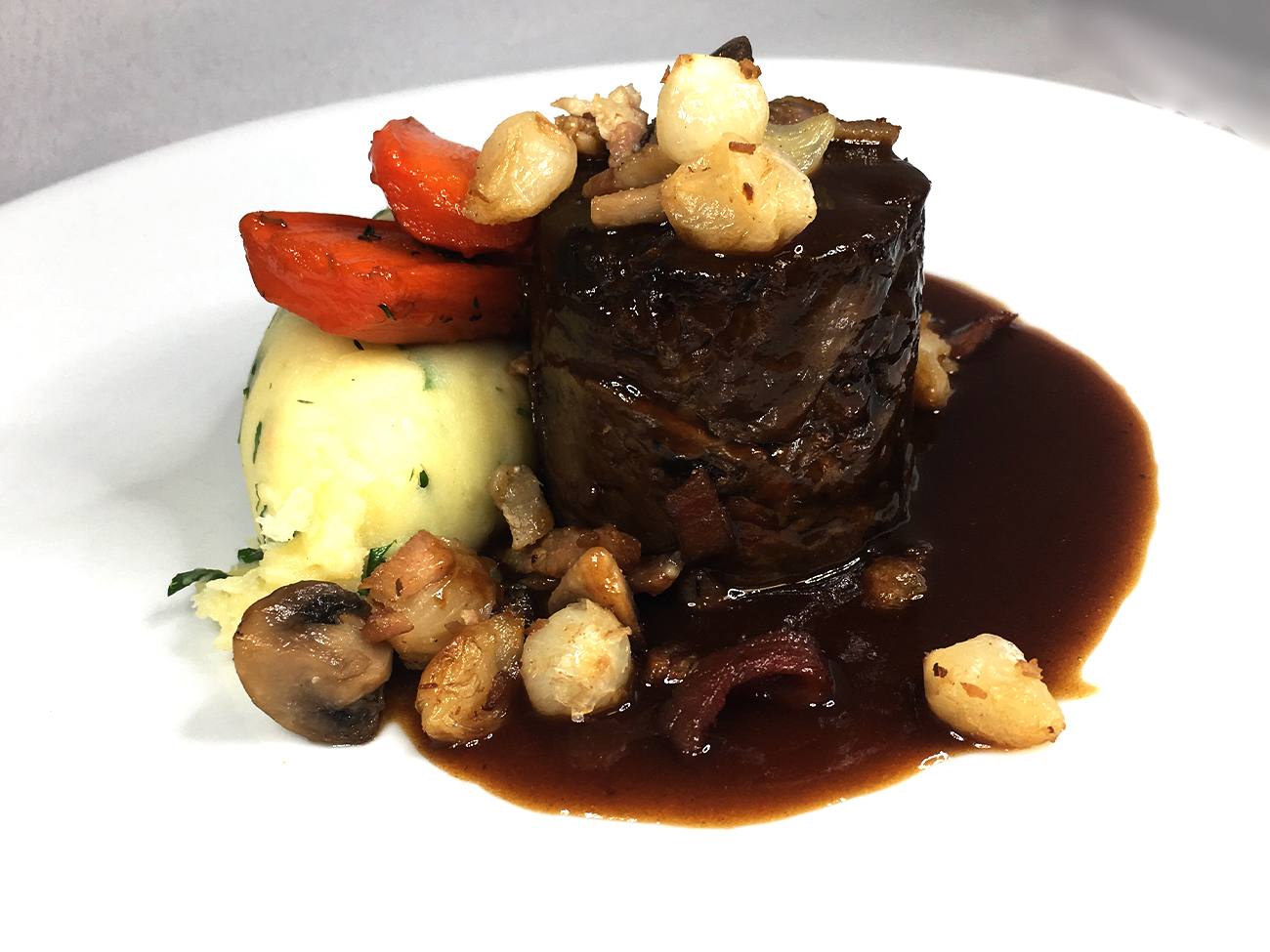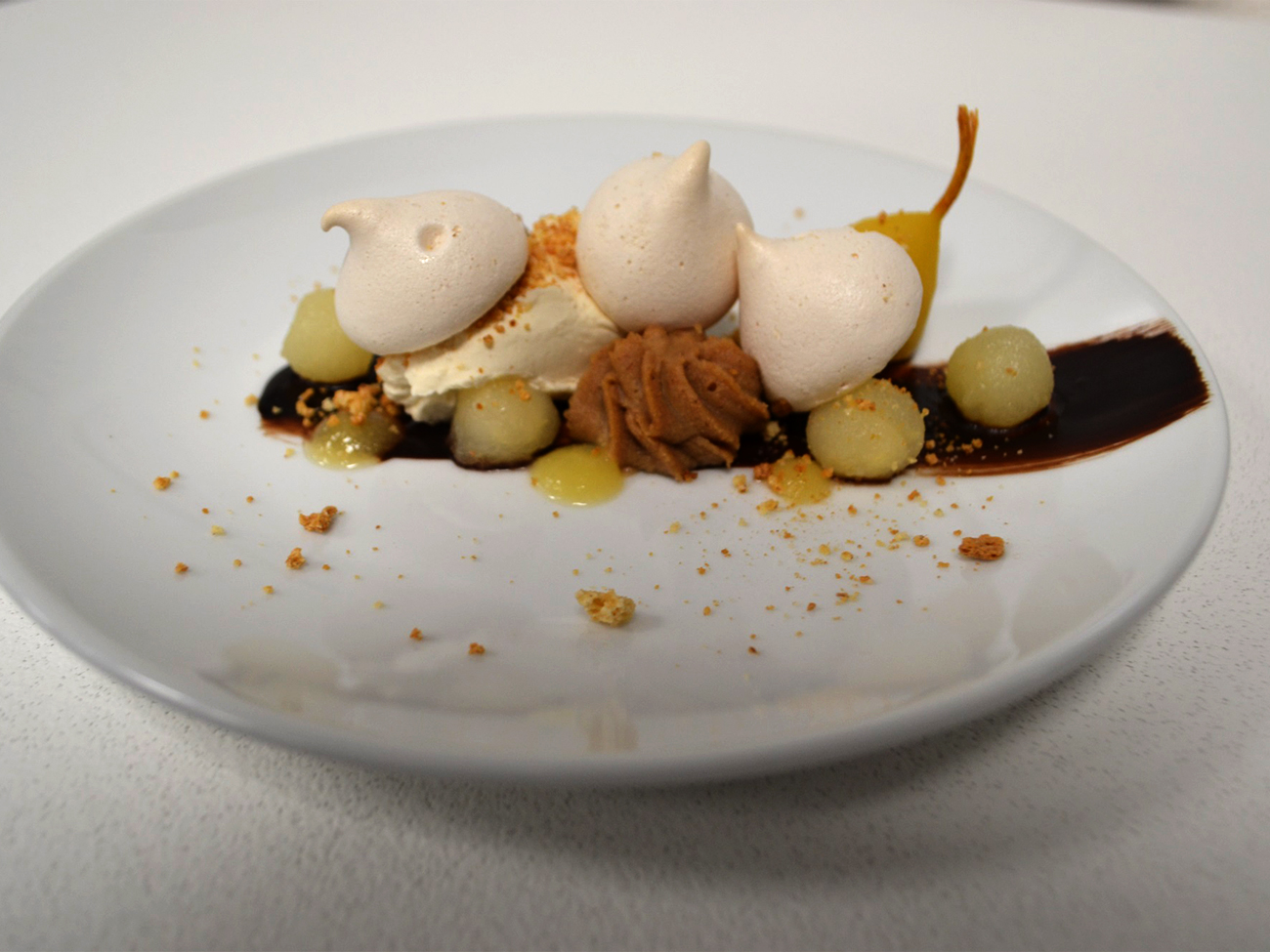 Herb rolled tuna carpaccio Blade of beef bourguignon Pear, chestnut and chocolate pavlova