Bridge House Theatre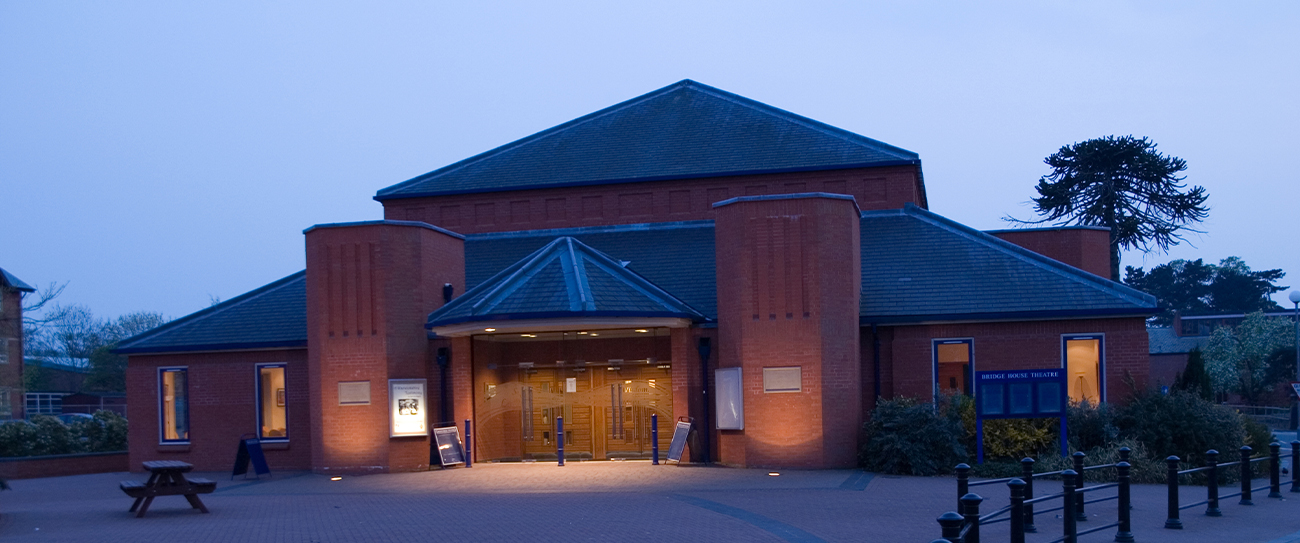 The Bridge House Theatre was opened by Dame Judi Dench in 2000, and since then it has grown into one of the area's most popular venues.
A mid-scale venue of 300 seats – it's beautiful interior of wood and brick creates an attractive and intimate space for drama and music. Our audiences enjoy a wide-ranging repertoire of professional productions, presented alongside local community events and stunning performances from Warwick School Drama and Music students. It is available for other groups who require a prestigious venue to showcase their talents. We are able to offer the services of our very own box office on a commission basis and may also be able to offer help with advertising in our brochures.
There is an on-site technician and two dressing rooms with toilets and showers as well as a large back stage. The Bridge House Theatre has its own website which includes the technical specification of the theatre.
The theatre is also ideal for conferences, lectures or meetings with the foyer being ideal for refreshments and buffets. It has easy access from the adjacent car parks. The large screen (4.2m x 3.2m) is ideal for presentations and there is obviously microphones and lighting facilities.
A bar can be available in the foyer along with the serving of buffets/canapés and other light refreshments.