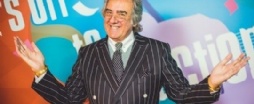 The Duke is coming to town...............
Published 30/06/17
The hit antiques show presented by David Dickinson; Dickinson's Real Deal, will be filmed from our Warwick Hall on Saturday 2nd September from 8am to 5pm where they will be recording some shows that are one of the most popular daytime shows on ITV and regularly watched by over a million people.
So check your cupboards and attic; you might be able to raise a few bob! Admission is free and the doors will be open between 8am and 5pm.
More details can be found at http://www.itv.com/beontv/shows/dickinsonsrealdeal, on the DRD hotline: 0117 970 7618 or via dickinsonsrealdeal@rdftelevision.com
Read More